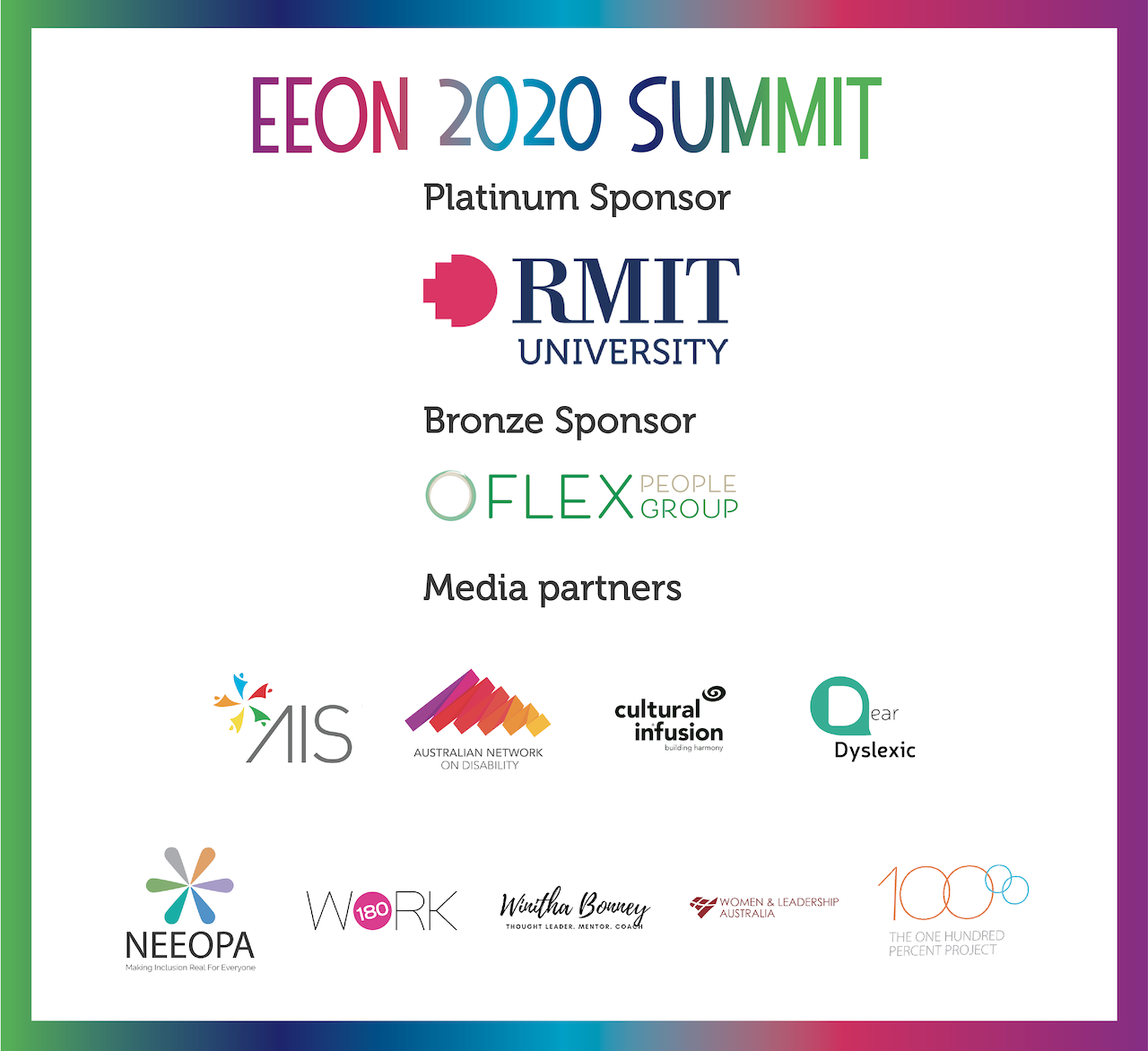 We are proud to announce the third biennial 2020 Enabling Inclusion and Diversity Summit…Learn, Think, Do!
The bi-annual EEON Summit is coming back! An opportunity to spend time with engaged practitioners all working towards a common goal to learn, think, and do more about diversity, inclusion and equity.
At EEON we believe you create change by learning then doing. Our vision is to help Australia's workplaces be diverse, equitable and inclusive. As such, we are pleased to invite you to be part of this change by becoming involved in our interactive summit. This amazing summit will enable participants – including leaders, HR, OD and D&I practitioners to walk away with tangible actions that will make a difference to their work, the people in their organisation and Australia.
Following in from our successful 2018 Summit , this National Summit will be like no other inclusion and diversity conferences in 2020.
About the Summit
The 2020 Enabling Inclusion and Diversity Summit will bring together people and organisations from across Australia who truly value diversity and inclusion. You will also get people's lived experience of diversity and those who have inspired change.
Keynotes & Speakers
Fadzi Whande
Asif Sadiq MBE
Russell James
Karen Farquharson
Rezza Moieni
Duncan Smith
And to be facilitated by Lachlan Fairburn
Further Details about our Program, Keynotes and Activities is available on our website
Summit Objectives
Learn to influence, engage and enable
Apply fresh thinking to address systemic issues
Reinvigorate your focus and sense of purpose
Making a difference and amplifying your impact at scale
Walk away with practical ideas and actions
Summit Themes
Creating Inclusion and Diversity leaders – unlocking your I&D potential
Evolution of I&D practice – working across all dimensions of diversity
Cultural and Psychological safety – identity, self-determination and immersive experiences
Future workplaces (AI, design for dignity, personalisation, teleworking & virtual reality)
Dismantling power and privilege and overcoming resistance, understanding intersectionality
Impact of global issues on our practice
It is likely that we will be unable to meet face to face so this event is planned to be streamed but will still be very interactive:
We may need to live stream the Summit from the venue and have participants dial in from home or from a safe location
We might consider breakout sessions using a variety of media platforms and will make sure your voices are heard during the Summit
We will ensure that the quality and the level of interaction at the Summit will not be diminished
We will inform you along the way of any changes as they occur.