Join us in Sydney for a panel event discussing The 100% Project's latest research examining how adaptive leadership compares with other leadership styles in driving gender equality. Ticket price $85 inc GST.  Get your tickets from Eventbrite now! 
Building on our 2014 Adaptive Leadership study which found a significant link between an organisation's adaptive capacity and its record on gender equality in senior leadership, The 100% Project has now delved into that finding further by examining how adaptive leadership compares with other leadership styles. Can the effect found in the previous research be generalised to day to day leadership or does adaptive leadership offer a unique advantage for cultivating an organisational culture that is supportive of women in senior leadership?
What does our latest research say about these questions and what this means for you and your organisation? The results may surprise you (or maybe not); come along to our Sydney panel event and find out.
PANELLISTS:
Georgie Dent – Editor, Author, MC, Keynote Speaker & Champion for Women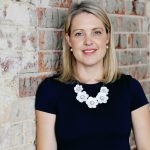 Georgie Dent is an editor, best-selling author and passionate advocate for women. The former lawyer is the contributing editor of Women's Agenda, a columnist in The Sydney Morning Herald & The Age on Sunday and writes regularly for Marie Claire. She is a popular television commentator, keynote speaker and MC. Her first book, Breaking Badly, was published in May 2019 and tells the story of the nervous breakdown she suffered at age 25. She lives in Sydney and has 3 children.    
Kevin Moore –
FAICD, MCIM, JP
&
Professional Company Director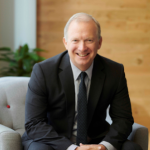 Kevin Moore has multinational board and governance experience, specialising in digital marketing, and is a Growth Director with a focus on $10 to $100 million businesses.  Mr Moore is a fellow of the Australian Institute of Company Directors and a Member of the Chartered Institute of Marketing.  He holds a Diploma in International and Export Marketing from Henley, The Management College, at The University of Reading. Mr Moore an independent Non Executive Director of ASX listed Fintech Investsmart, the Chair of Crossmark Asia Pacific, Chair of Now Comms Group in Sydney and Now Asia Pte in Singapore. He was recently appointed to the Chair of newly relaunched digital retailer Toys R Us ANZ.
Jamie Sims – Director at People Measures – Assessment, Leadership Development & Talent Management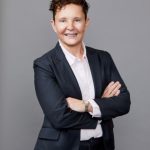 Originally from the UK Jamie arrived in Australia in 1989 and worked as a Radiographer at Royal Prince Alfred Hospital in Sydney for 10 years where she was the Section Chief of Cardiology before moving to a part-time role to complete her Masters in Clinical Psychology. After a brief career as a clinician, Jamie worked as an executive officer to an HRD in a NSW government agency before her keen interest in assessment and measurement saw her recruited to consulting role at Right Management where she eventually was promoted to lead the Talent Assessment portfolio for Australia and New Zealand. During her time at Right Management Jamie focused on individual assessment, talent identification and                                                            organisational assessment and built strong relationships with a wide range of clients particularly in Commonwealth and                                               State government departments. 
MODERATOR:
Mike Tanner – Deputy Chair of The 100% Project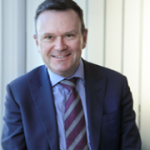 Mike Tanner is Deputy Chair of The 100% Project. With over 30 years' experience in strategy, corporate services, people and change, particularly in financial and professional services, Mike has successfully lead business transformations that have improved productivity, client service and people engagement. He is passionate about striving for a world where gender is irrelevant and all people can maximise their opportunity to be successful at work and in their family lives.